Dr. Israel Eldad

---
Principles for a Hebrew Liberation Movement
by Dr. Eldad

Transcripts of Dr. Israel Eldad on IDF Radio

Excerpts from Dr. Israel Eldad's Op-Ed Column

Collection from Zote Ha'aretz
by Dr. Eldad

Memorial for Fighters for the Freedom of Israel
by Dr. Eldad

What We Need Is A King
by Dr. Eldad

You Should Be Ashamed!
by Dr. Eldad

Jabotinsky Distorted
by Dr. Eldad

The Fifth of Iyar
by Dr. Eldad

Temple Mount in Ruins
by Dr. Eldad

Jerusalem: The City of Faith
by Dr. Eldad

The Challenge of Jerusalem
by Dr. Eldad

Between Giving the Torah and Receiving It
by Dr. Eldad

The Jewish Defense League of Shushan Habira
by Dr. Eldad

An Open and Distressed Letter to Menachem Begin
by Dr. Eldad

Elnakam: Story of a Fighter for the Freedom of Israel
by Dr. Eldad

The Israel Restraint Forces
by Dr. Eldad

The Real-Politik of Our Sages
by Dr. Eldad

Jerusalem: A Burning Issue Trial of Faith
by Dr. Eldad

A New Type of Jew
by Dr. Eldad

Foundation Stones
by Dr. Eldad

Dr. Eldad & the Supreme Court of Israel
Selected Judgments

Biography: Dr. Israel Eldad
by Chaim Yerushalmi


BIBLICAL COMMENTARIES

A New Type of Jew
by Dr. Israel Eldad
David Ha-Reubeni's departure for Portugal to solicit Western-Christian military support for a Jewish army, at the Pope's recommendation, has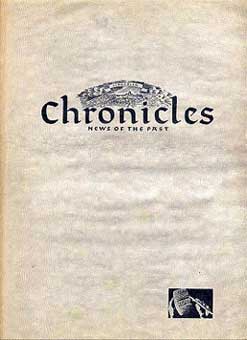 revived the controversy about this budding political and military Jewish-Christian anti-Islamic alliance which started a year ago when Reubeni first appeared at the Papal court.
At the time, there was much skepticism (especially among the Jews) with regard to his credentials as an envoy of a Jewish king having 300,000 troops at his command. His figures are no doubt exaggerated.


Nevertheless, Reubeni's scheme has won the enthusiastic acceptance in Papal circles and is being fully — if unofficially — backed by the leader of the Christian Church.

We in the Land of Israel, and Jews living in the Diaspora under Islamic rule, certainly cannot lend our support to this political adventure. We are only too familiar with the Christian practices: the Inquisition, the auto-da-fe , mass expulsion, and the most recent Venetian innovation of the ghetto. Nor are we unappreciative of the benefits of Moslem, especially Ottoman, rule. Though we can hardly look back with satisfaction upon the restrictive period of Arab domination, the Ottoman Empire, which nine years ago extended its rule over the Holy Land, has opened its gates to all Jews persecuted in the Christian world.

It has had no reason to regret its liberal policy. The refugees, through their wealth and learning, have helped to stimulate the economy and advance the standard of science and education. We therefore have little reason to pray for Reubeni's success.

Yet a more objective view, transcending the question of our present subjective position, leads to a somewhat different conclusion.

David Ha-Reubeni is committing a grave error by offering the Christian world an alliance against Islam. We, and the many refugees in our midst, naturally have not much confidence in a pact with the Vatican and the emperors and kings of Spain, Portugal and Germany. Nevertheless, we can hardly refrain from expressing our admiration for Reubeni and the enterprise he has undertaken. For the first time since the Bar-Kochba revolt against the Romans, we are dealing with a Jew who is not pleading and interceding with the gentiles but, instead offers them an alliance with the Jewish nation and talks to them on an equal political level. For the first time in many centuries, there is a Jew who is not asking for charters and privileges but for arms and weapons — a representative of patriotic, militant Jews.

This language of pacts and alliances, conquest and warfare, which is common parlance among the gentiles, has almost been forgotten by us. Our sages and leaders above, and above all Maimonides, have never misled us into believing in an exclusively supernatural Messianic redemption, unaided by our own political temporal intervention. Maimonides wrote expressly about the Jewish king who would liberate our country in battle and rebuild our Holy Temple in Jerusalem. For a variety of reasons, however, ideas of mystical redemption seem to have prevailed.

Now we are once again faced with a different, a more accurate version of the Messianic ideal. In David Ha-Reubeni, a loyal and faithful Jew, we have living proof that the heavenly and earthly course are not mutually exclusive. In him we have a new type of Jew, a type we can look up to. Whether he succeeds or fails – that is a question of circumstances and depends on the amount of support he can whip up among the Jews. However pleased we may be with the present regime, there can be no harm in making it aware of the latent political potential of the Jewish People.

And however skeptical we may be of David Ha-Reubeni and his schemes, we cannot but pay him our respects. For this spare, unsightly little Jew has helped us regain our posture.David Ha-Reubeni's departure for Portugal to solicit Western-Christian military support for a Jewish army, at the Pope's recommendation, has revived the controversy about this budding political and military Jewish-Christian anti-Islamic alliance which started a year ago when Reubeni first appeared at the Papal court.

At the time, there was much skepticism (especially among the Jews) with regard to his credentials as an envoy of a Jewish king having 300,000 troops at his command. His figures are no doubt exaggerated. Nevertheless, Reubeni's scheme has won the enthusiastic acceptance in Papal circles and is being fully — if unofficially — backed by the leader of the Christian Church.

We in the Land of Israel, and Jews living in the Diaspora under Islamic rule, certainly cannot lend our support to this political adventure. We are only too familiar with the Christian practices: the Inquisition, the auto-da-fe , mass expulsion, and the most recent Venetian innovation of the ghetto. Nor are we unappreciative of the benefits of Moslem, especially Ottoman, rule. Though we can hardly look back with satisfaction upon the restrictive period of Arab domination, the Ottoman Empire, which nine years ago extended its rule over the Holy Land, has opened its gates to all Jews persecuted in the Christian world.

It has had no reason to regret its liberal policy. The refugees, through their wealth and learning, have helped to stimulate the economy and advance the standard of science and education. We therefore have little reason to pray for Reubeni's success.

Yet a more objective view, transcending the question of our present subjective position, leads to a somewhat different conclusion.

David Ha-Reubeni is committing a grave error by offering the Christian world an alliance against Islam. We, and the many refugees in our midst, naturally have not much confidence in a pact with the Vatican and the emperors and kings of Spain, Portugal and Germany. Nevertheless, we can hardly refrain from expressing our admiration for Reubeni and the enterprise he has undertaken. For the first time since the Bar-Kochba revolt against the Romans, we are dealing with a Jew who is not pleading and interceding with the gentiles but, instead offers them an alliance with the Jewish nation and talks to them on an equal political level. For the first time in many centuries, there is a Jew who is not asking for charters and privileges but for arms and weapons — a representative of patriotic, militant Jews.

This language of pacts and alliances, conquest and warfare, which is common parlance among the gentiles, has almost been forgotten by us. Our sages and leaders above, and above all Maimonides, have never misled us into believing in an exclusively supernatural Messianic redemption, unaided by our own political temporal intervention. Maimonides wrote expressly about the Jewish king who would liberate our country in battle and rebuild our Holy Temple in Jerusalem. For a variety of reasons, however, ideas of mystical redemption seem to have prevailed.

Now we are once again faced with a different, a more accurate version of the Messianic ideal. In David Ha-Reubeni, a loyal and faithful Jew, we have living proof that the heavenly and earthly course are not mutually exclusive. In him we have a new type of Jew, a type we can look up to. Whether he succeeds or fails – that is a question of circumstances and depends on the amount of support he can whip up among the Jews. However pleased we may be with the present regime, there can be no harm in making it aware of the latent political potential of the Jewish People.

And however skeptical we may be of David Ha-Reubeni and his schemes, we cannot but pay him our respects. For this spare, unsightly little Jew has helped us regain our posture.

Chronicles: News of the Past; Volume Three, Number 12; June 3, 1525