The Song Of Betar

by Ze'ev Jabotinsky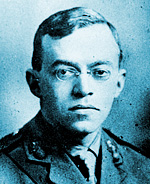 Betar -
From the pit of decay and dust
Through blood and sweat
A generation will arise to us,
Proud generous and fierce.
Captured Betar
Yodefet and Masada
Will arise in strength and majesty.
Hadar -
A Jew even in poverty is a prince
Though a slave or a tramp.
You were created the son of a king,
Crowned with David's crown,
The crown of pride and strife.
Tagar -
Despite every besieger and enemy
Whether you rise or fall
With the torch of revolt
Carry a fire to kindle: "No matter."
Because silence is filth
Give up blood and soul
For the sake of the hidden beauty
To die or conquer the mount.
Yodefet, Masada, Betar