Uri Zvi Greenberg
---
Song of the Great Mind
by Uri Zvi Greenberg

Creation of the Universe
by Uri Zvi Greenberg

In a Child's Ear I Relate
by Uri Zvi Greenberg

Those Who Live By Their Virtue Will Say
by Uri Zvi Greenberg

Nation, How Great You Are!
by Uri Zvi Greenberg

The Legend of Yaacov Raz
by Uri Zvi Greenberg

A Land Lost
by Uri Zvi Greenberg

Robbers
by Uri Zvi Greenberg

Anxiety in My Bones Today
by Uri Zvi Greenberg

Homesong
by Uri Zvi Greenberg

With My G-D, The Smith
by Uri Zvi Greenberg

Like a Woman
by Uri Zvi Greenberg


The Great Sad One
by Uri Zvi Greenberg

Jerusalem Surrounded by Walls
by Uri Zvi Greenberg

Decay of the House of Israel
by Uri Zvi Greenberg

Not One Truth but Two
by Uri Zvi Greenberg

Brief Biography



In a Child's Ear I Relate
by Uri Zvi Greenberg
(1929)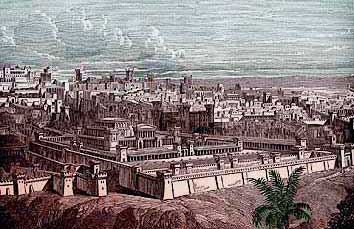 He didn't come, the Messiah...

Like an eagle he flies above the bloody chasm

Perhaps it was he that rose in eagle's form from the Kidron Valley

And flew describing a circle over the Temple Mount, and did weep

I saw him describe the circle and heard his weeping.
A bird weeping.

Israeli messianism in the form of a bird,
bidding farewell to the Temple Mount

And the eagle has completed his circle and does fly to the sea.

Flies without the beat of wings, and it was so dark.